Goodbye, traffic and tiny space: Here's what to keep in mind when moving out of the metro
The constant swarm of people, lack of parking space, air quality index, limited space for recreational activities, and of course, the grueling traffic and commute: These are just some of the things that make those who live in the busy metro want to pack their bags and leave.
While these factors have long convinced others to start anew outside the city, the current circumstances have made people further re-prioritize what they consider essential. 
Concerns about dense living environments coupled with the flexible work arrangements available now are sending city dwellers beyond the edges of their known worlds. In the United States, real estate company Suburban Jungle noted a recent uptick in the number of people interested in moving out of the city, mostly young families. Specifically, more professionals with small children are opting to live in houses with home offices and yards.
As the question of "when to move?" gets answered with "now," the next question that we need to address is "where."
The New York Times notes that "suburbia is far from homogenous" and those looking into moving must tailor their choice of area based on their priorities and preferences.
While some relocate to remote areas, others are finding their bliss in nearby places like Laguna. Based on data from the Philippine Statistics Authority in 2015, the province has around 1,574 people for every square kilometer, compared to 20,785 in Metro Manila. This stark difference is despite several places in Laguna being only around an hour-long drive from the metro.
If you've found yourself saying, "I want to live in a safe, secure and healthy community away from the city," here are three things to consider in choosing the right suburb community to move into.
Access to nature and the outdoors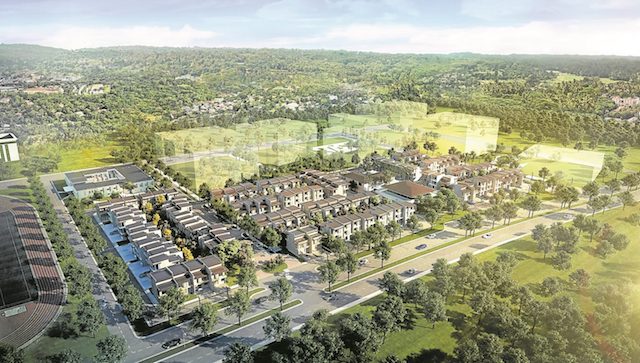 The Philippines' first and only LEED Platinum-certified neighborhood development, Sevina Park, will help you get back in touch with nature by utilizing 60 percent green and open spaces in its community
There's nothing more beautiful than seeing the actual stars from your backyard at night. Improved air quality outside the city also makes it possible for you to stay outdoors and enjoy the fresh breeze. 
Immersing yourself in nature has many proven health benefits as well. These include improving memory and even reducing blood pressure and levels of cortisol, a stress hormone that may contribute to fatigue and diabetes. Sunlight itself is also the best source of vitamin D, and you can enjoy it right from your backyard or front porch.
Located approximately 31 kilometers from Manila is Biñan. This city in Laguna serves as home to Sevina Park, one of Arthaland's properties.  Sixty percent of this property is dedicated to green and open spaces, ensuring a lush neighborhood designed for its residents' better health, comfort and happiness.
Balance of space and convenience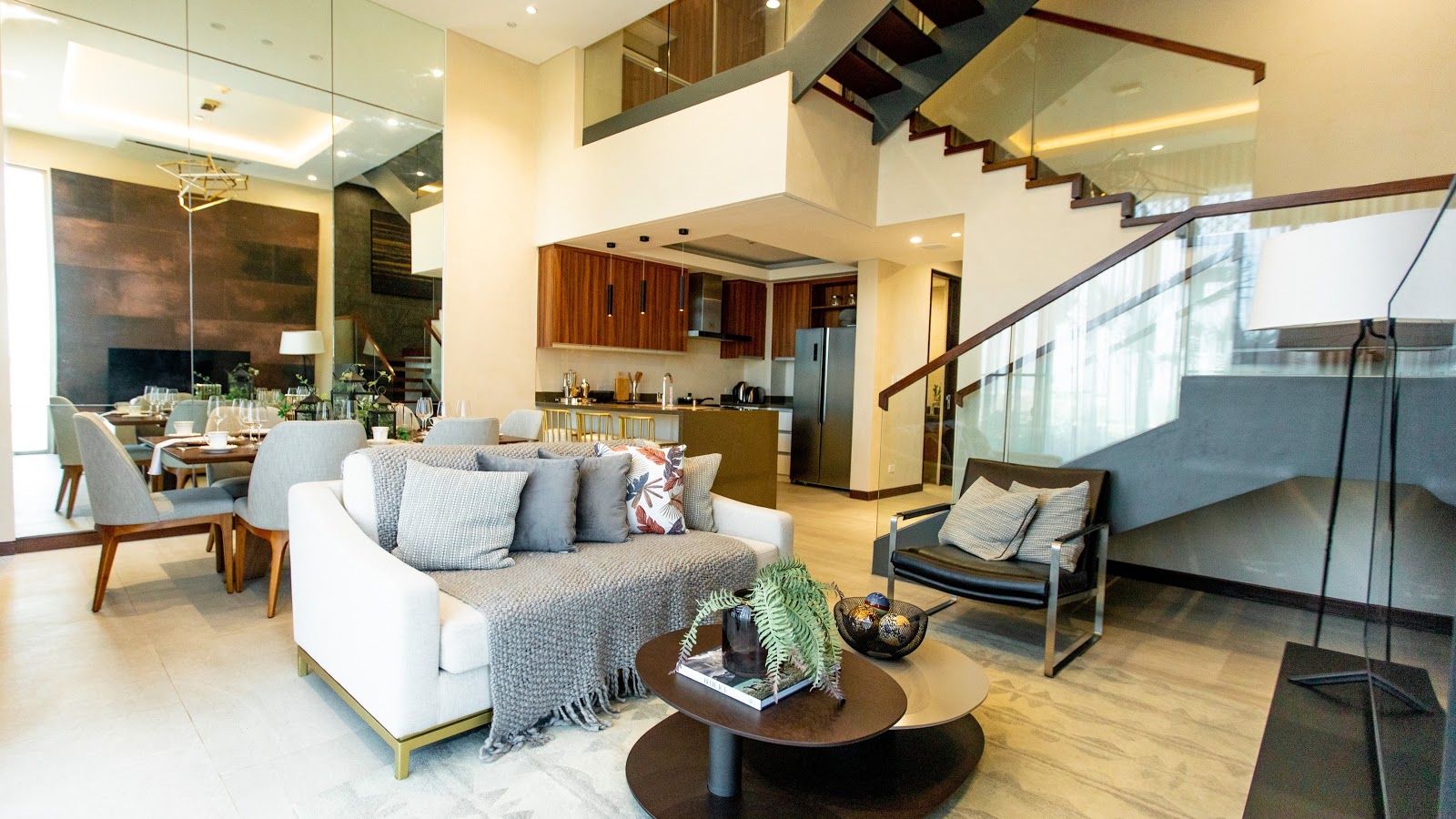 Sevina Park has villas with 4.5-meter high ceilings and proper ventilation which ensure clean indoor air quality
It doesn't matter if you're indoors or outdoors—because both are enjoyable and comfortable in suburban communities.
Giving you more room to breathe, you get to have a bigger space which lets you move around more freely inside your home. Your movement outdoors isn't limited either, as many out-of-the-metro communities are conveniently located near major road networks, schools, leisure places and commercial destinations. 
Sevina Park, for example, is accessible from three major roads and highways. It is also located adjacent to reputable schools like the De La Salle University's Laguna campus. Recreational areas like parks and a golf course can also be found around the village, which is highly walkable and has transport hubs that allow you to move around.
You don't have to stress yourself out about moving in as well. As houses in Sevina Park are already built, all you need to do is bring yourselves and everything you hold dear in order to settle down at your new "home, sweet home."
Sustainability to help reduce your worries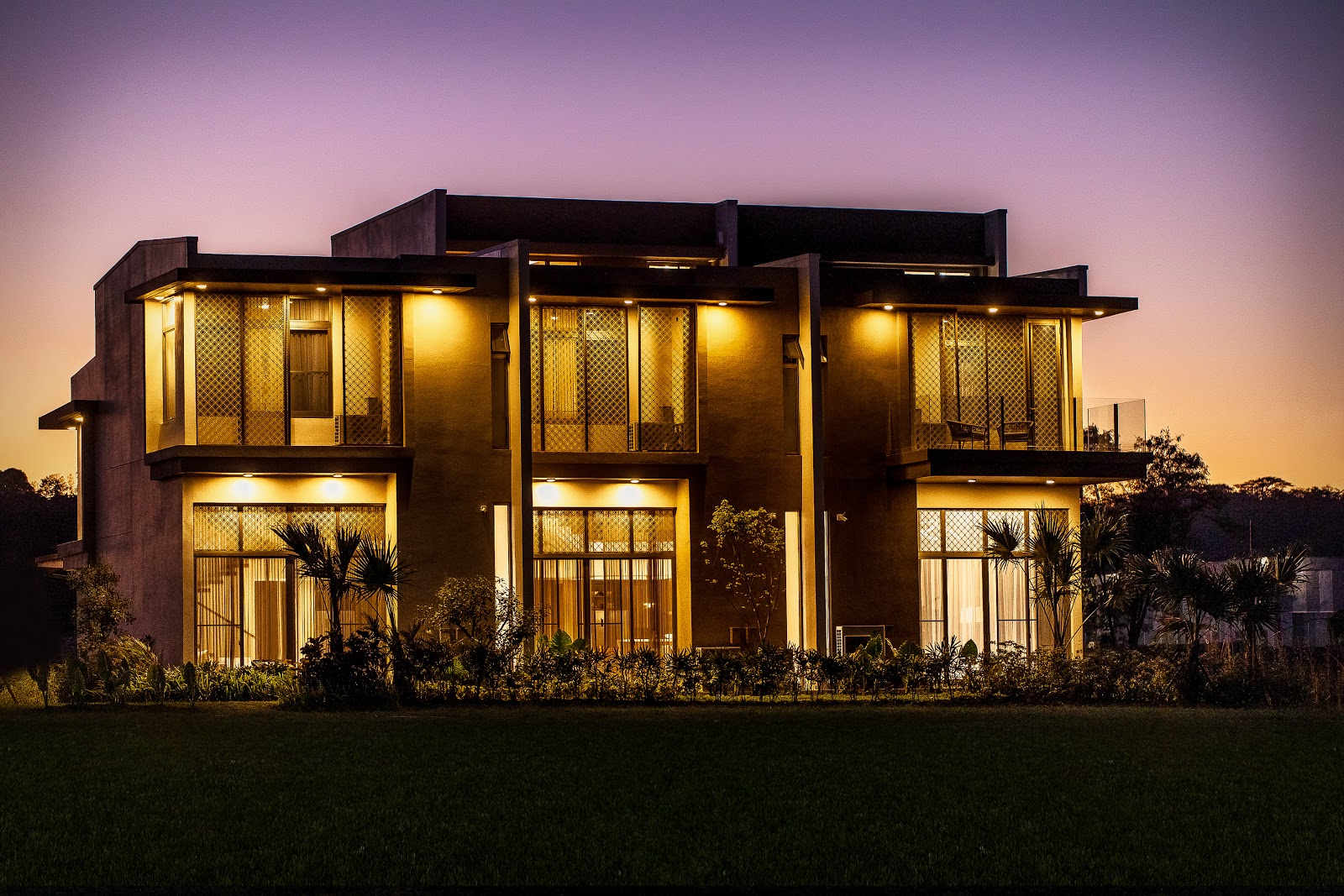 Nights at your home in Sevina Park is more peaceful with the absence of city noise
A study published in 2017 found that the risk for some major mental illnesses, such as anxiety and mood disorders, is generally higher for those living in cities. On the contrary, the abundant greenery in places outside the city can contribute to the betterment of your mood and well-being. The reduced city noise and traffic, plus a sustainable living space overall, will also increase your peace of mind.
Sevina Park Villas is designed with energy-efficient lighting and a mechanical and air-conditioning system that lowers your energy consumption by up to 40 percent. This can help soothe your worries regarding the costs of living—which is also among the woes of city dwellers.
With sustainability as its core mission, Sevina Park is also the country's first and only community to earn the Leadership in Energy & Environmental Design (LEED) Platinum certification. 
Known as the highest category under the LEED for Neighborhood Development and Homes categories, this certification was achieved by Sevina Park and its four-bedroom units for being designed to have 60 percent green and open spaces, energy-efficient infrastructures, wastewater treatment and reuse system, a materials recovery facility, district cooling in several areas within the development, planting of endemic and endangered trees, using renewable energy system and transit hub with electric shuttle services. 
Through these features, Sevina Park will ensure a sustainable community life that will positively impact both the environment and you. 
Read more: https://nolisoli.ph/86702/arthaland-sevina-park-moving-out-of-metro-sponsored-ymagcamit-20201013/